SMI: Surgical sutures of the highest quality
SMI AG – the first Belgian company to manufacture surgical sutures – was founded in 1987 and has grown rapidly since then. Today it is recognized as a global manufacturer or surgical sutures. SMI has been applying in the international quality standards, such as the ISO standard EN 13485 and the GMP standards, since the beginning. All materials used as well as the final products are subjected to strict quality control by a dedicated team led by an industrial pharmacist. The quality and safety of the surgical suture material thus meet the highest requirements.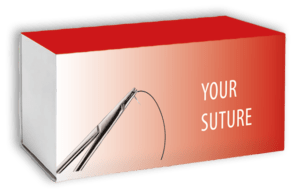 That's where you come in. We offer you our quality products and proven working methods for your private label or neutral label. We put our team and our experience at your disposal to discuss your wishes and process your suggestions until the completion of your product.
However, you will not only receive a design from us, but we also offer to manufacture the surgical suture material according to your specifications.
What can we offer you with our experience and expertise?
Suture material manufactured according to your specifications
Development of an adequate design
Preparation of necessary documents
Development of marketing strategies and related material
Which products can we offer?
Resorbable sutures in sizes from USP 12/0 to USP 6
Non-absorbable sutures in sizes from USP 12/0 to USP 6
Sutures for the dental sector, e.g. with black needles
What can you expect from us?
high quality products
years of experience
professional work